Characters
Featured Article
The Band of the Falcon,[1] named after its original namesake,[2] is an army founded by the White Falcon Griffith following his reincarnation into corporeal form,[3] comprised of both humans and apostles.
The band acts as Midland's primary resistance force during the Kushan invasion, beginning their campaign against the foreign invaders by liberating key holds throughout the kingdom[4] and eventually rescuing Princess Charlotte from her Kushan captors.[5] As Midland's sole regular army,[6] the band mounts a successful defense against the Kushan in Vritannis and soon after defeats Emperor Ganishka himself during the Battle for Wyndham.
Featured Artwork
Community
On the Wiki

Editing

Maintenance

Socialize

External Links

@berserk_project on Twitter

Affiliate Wikis

If you wish to affiliate with Berserk Wiki, please ask Besty17.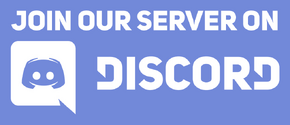 Recent Updates
June 23, 2017
Episode 351 "Forest of Corpses and Needling Pines" released!
Next episode: Upcoming winter season
June 23, 2017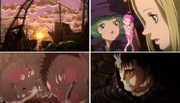 Episode 24 "City of Humans" released!
Next episode: Unknown
Opinion Poll
Did Griffith do anything wrong?
Did You Know...
... that the Band of the Falcon, very briefly, was beknighted as Midland's White Phoenix Knights?
... that the Midland royal family is said to be the only family in the world carrying Gaiseric's blood?
... that beherits are still usable after their initial activation?
General Disclaimer
"BERSERK" and all related art, logos, characters and other derivatives of Kentarou Miura's creative work included on Berserk Wiki are ™ and © of Kentarou Miura and/or Hakusensha. All Rights Reserved. The operation of this website is believed to fall under the United States "fair use" copyright laws. Berserk Wiki is purely an unofficial Berserk encyclopedia, and does not pretend to be official in any way whatsoever.
Cite error: <ref> tags exist, but no <references/> tag was found
Ad blocker interference detected!
Wikia is a free-to-use site that makes money from advertising. We have a modified experience for viewers using ad blockers

Wikia is not accessible if you've made further modifications. Remove the custom ad blocker rule(s) and the page will load as expected.