Characters
Featured Article
Check out Berserk Wiki's compiled List of Interviews with Kentarou Miura to read through one-on-one Q&As with the man behind the Strongest Fantasy Comic!
Read more >
Featured Artwork
Community
On the Wiki

Editing

Maintenance

Socialize

External Links

@berserk_project on Twitter

Affiliate Wikis

If you wish to affiliate with Berserk Wiki, please ask Besty17.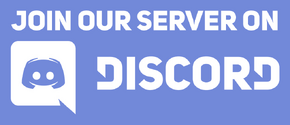 Recent Updates
June 23, 2017
Episode 351 "Forest of Corpses and Needling Pines" released!
Next episode: December 22, 2017
June 23, 2017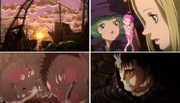 Episode 24 "City of Humans" released!
Next episode: Unknown
Opinion Poll
Did Griffith do anything wrong?
Did You Know...
General Disclaimer
"BERSERK" and all related art, logos, characters and other derivatives of Kentarou Miura's creative work included on Berserk Wiki are ™ and © of Kentarou Miura and/or Hakusensha. All Rights Reserved. The operation of this website is believed to fall under the United States "fair use" copyright laws. Berserk Wiki is purely an unofficial Berserk encyclopedia, and does not pretend to be official in any way whatsoever.
Ad blocker interference detected!
Wikia is a free-to-use site that makes money from advertising. We have a modified experience for viewers using ad blockers

Wikia is not accessible if you've made further modifications. Remove the custom ad blocker rule(s) and the page will load as expected.