Characters
Featured Article
The Kingdom of Midland is a monarchy under the influence of the Holy See. As its name implies, Midland is geographically central to the continent on which Berserk predominantly takes place. After its Hundred-Year War with the Tudor Empire, Midland enjoys a brief peace among its rival nations. Following the king's death and Kushan Empire's subsequent invasion of the kingdom, however, Midland begins diminishing in prominence, until Falconia surfaces atop the ruins of Wyndham as the world's sole safe haven after the Blast of the Astral World.
Featured Artwork
Community
On the Wiki

Editing

Maintenance

Socialize

External Links

@berserk_project on Twitter

Affiliate Wikis

If you wish to affiliate with Berserk Wiki, please ask Besty17.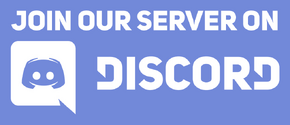 General Disclaimer
"BERSERK" and all related art, logos, characters and other derivatives of Kentarou Miura's creative work included on Berserk Wiki are ™ and © of Kentarou Miura and/or Hakusensha. All Rights Reserved. The operation of this website is believed to fall under the United States "fair use" copyright laws. Berserk Wiki is purely an unofficial Berserk encyclopedia, and does not pretend to be official in any way whatsoever.